The Project Tango, an Augmented Reality focused project for mobiles debuted by Google back in 2014. Since the date we've seen the project mature and even appear in some handsets. But apparently Google will be dropping Tango support in a very short time.
The Alphabet owned giant announced that from March 2018 the support for Tango will no longer be offered, but this doesn't means that Google will exit from AR scenario, Tango hardware based AR motor will be replaced by the software oriented solution Google's ARcore.
Still, as sad as this news is for AR enthusiasts, not to mention early adopters and owners of devices, like the Lenovo Phab2 Pro or the Asus Zenfone AR, there is an upside to the story as well. Unlike many other ideas, like the oh-so environmentally-friendly Project Ara, at least Tango is getting succeeded by Google's own ARcore. While the latter might not be nearly as precise in its spacial mapping capabilities as Tango, the online giant naturally sees more potential in this approach, over the heavily hardware-reliant Tango. Plus, the industry seem to be collectively moving towards a software solution to AR – case and point, Apple's ARkit, which single-handedly transformed iOS into the largest AR platform in existence.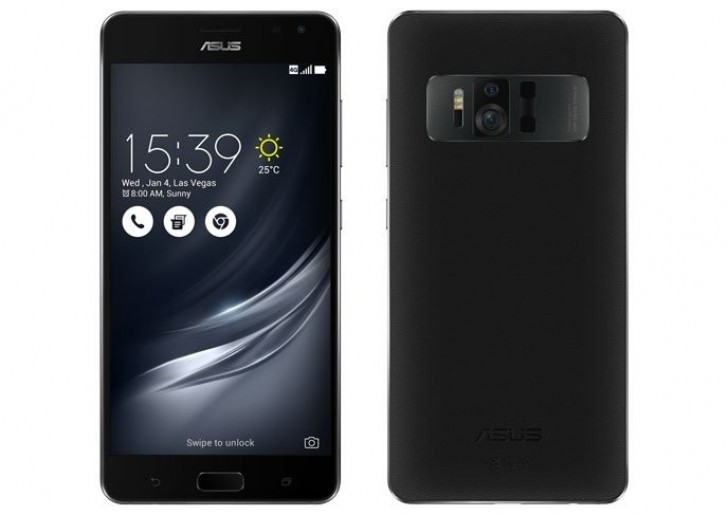 The highest height reached by Project Tango happened last year when Lenovo debuted the Phab2 Pro, the first handset to sport a working Tango Augmented reality. The big 6.4-inch phablet came with three cameras on the back, being a 16MP RGB sensor coupled by a depth perception camera and another motion tracking sensor.
Ealier this year we saw Project Tango comeback in the form of Asus Zenfone AR, packing Snapdragon 821 with the same three cameras setup in the back, a 23MP Sony's main camera and depth and motion tracking sensors on the back. Apart from the promising features that included a Super AMOLED 5.7-inch QHD displays the handset was discontinued by Verizon.
Now that Google is replacing the hardware based Tango for the software ARcore we expect the augmented reality to come for more handsets not depending from the sensors presence, although it may not be so precise like Tango.
Worth to mention that a few weeks ago when google released the Android 8.1 for Pixels, the ARcore support arrived alongside the update allowing the use of Google's Augmented reality stickers, allowing to drop AR objects in a picture.