Apple has sent out invites for its next online event, which will be held on Tuesday, October 13 at 10:00 PDT. The event will take place at the Apple Park and will be streamed online, just like the previous two events.
As usual, the invite includes an image with vague imagery featuring the Apple icon. The tag line for this one is 'Hi, Speed.' A lot of people over the years have taken to finding the deeper meaning behind these images but they rarely ever lead to anything.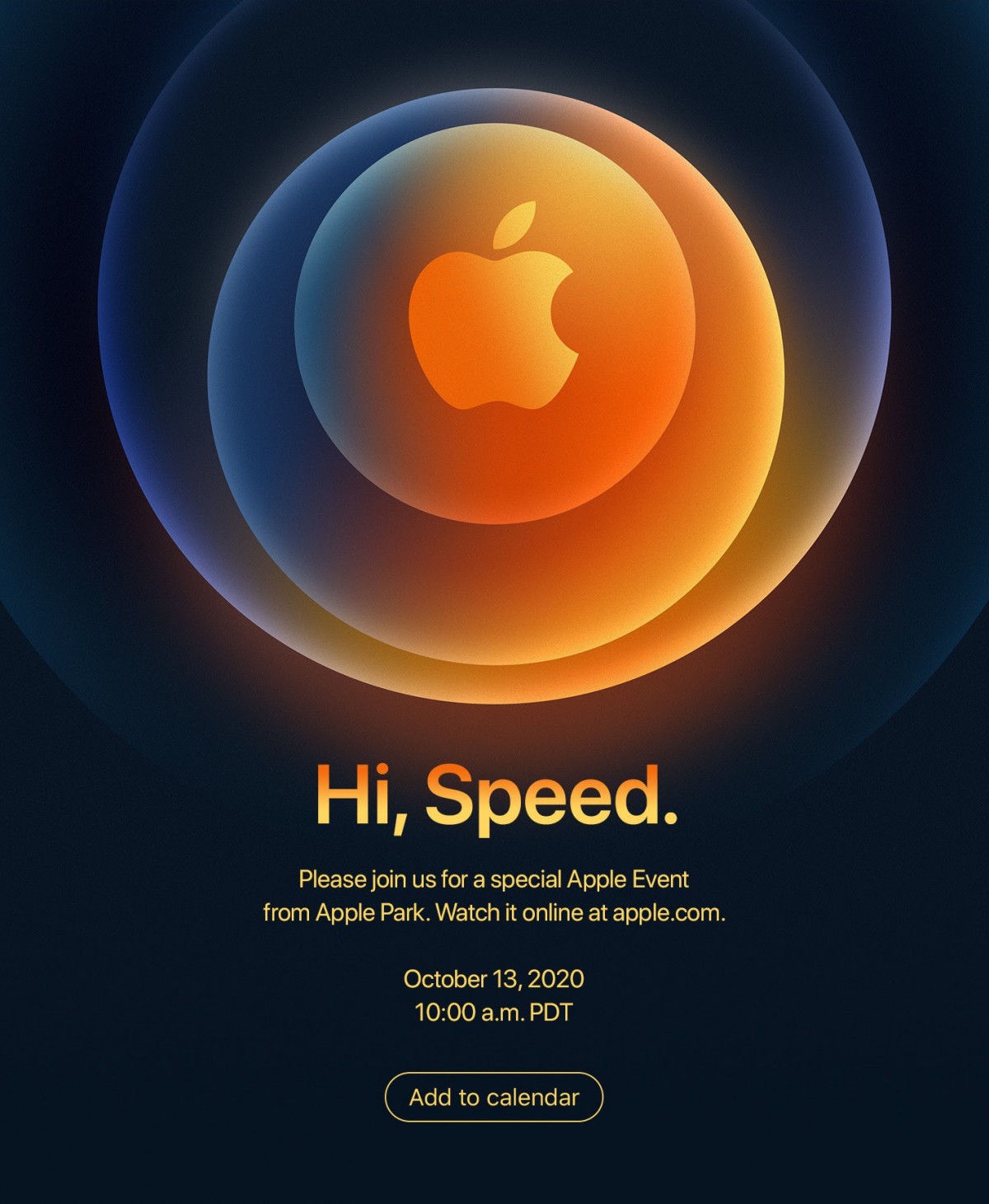 For now, we can't really be certain of anything since the invite doesn't go into any details. However, considering the timing of the event, we'd be surprised if it's not dedicated to the next generation of iPhone models.
However, another major thing expected this year from Apple is the announcement of the first Apple silicon-based Mac. We have previously heard a rumor that there would be at least one being launched before the end of this year and this event would be as good a time as any to do it. The tag line would also tie in nicely since the Apple silicon is all about improved speed.
Also expected this year are some new audio products. We have heard about Apple launching its own full-sized wireless headphones. The company also just stopped selling audio products from Bose, Sonos, and Logitech in its stores, which further points to incoming Apple audio products. And speaking of Sonos, a smaller version of the HomePod is also expected.
We will have more to discuss this time next week, so stay tuned for that.
---
Recommend