The Google Pixel 5 is going to be announced on September 30 alongside a 5G-enabled variant of the Pixel 4a. On Friday, we heard from both @Jon_Prosser and @evleaks that Google might price the Pixel 5 at $699 in the US and even more for Canada. A new claim from Prosser suggests that Google won't have the Pixel 5 available until October 15 and that the Pixel 4a 5G might not be available until November.
Both the Pixel 5 and Pixel 4a 5G are expected to open for pre-order on September 30, the same day as the event is set to take place. Meanwhile, the Pixel 5 (which will arrive in "Just Black and Subtle Sage") will officially become available on October 15.
The Pixel 4a 5G has a different situation. The phone will come in "Just Black" but won't be available to purchase until November 19. At the same time, Prosser reports that a "Clearly White" variant of the phone might arrive, but it would be delayed until 2021 – that is, if it isn't cancelled altogether.
We've previously seen white variants of the Pixel 4a from even the first leaked renders of the phone that surfaced back in December. This render showed the same Pixel 4a in white with an orange power key.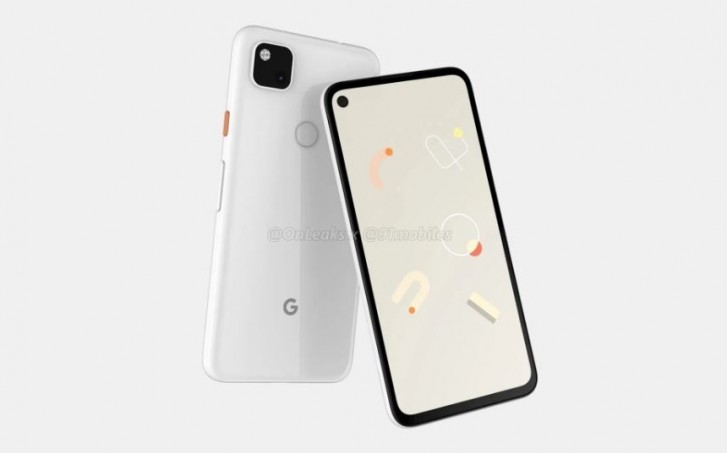 Leaked Pixel 4a render back from December 2019
With the Pixel 4a already out with an attractive price point, we don't see the need to rush the release of the 5G variant. We sure would love to see a Clearly White Pixel 4a, even if it is exclusive to the 5G variant, which will reportedly run $/€/£499
---
Recommended
Samsung updates One Hand Operation+ with One UI 3.0 support