Have you ever tried shopping for a gaming laptop online, or even in store? It's quite the task, considering the absolutely huge list of factors to consider. I mean, choosing a brand, deciding your price bracket, finding out the best combination of processor, graphics card, RAM, and storage, plus preferably a panel with a higher refresh rate. Then there's the simple fact that there are too many types of GPUs out there. You can go for the high-end RTX series graphics, but those are mighty expensive, you can also go with GTX-10 series, or you could go for the GTX16 series of GPUs.
Now look, if you're looking for 4K gaming at 60+ FPS, you kind of have no choice but to go for an RTX powered laptop. However, that doesn't mean that GTX 16-series GPUs don't offer enough. As a matter of fact, they offer quite a lot of advantages as far as choosing a gaming laptop is concerned.
Advantages of GTX 16-series GPUs
1. Available Across a Range of Budgets
For one, GTX 16-series GPUs aren't as expensive as those RTX monsters. That's good because it means you can get gaming laptops at a more reasonable price. GTX 16-series laptops come in at as low as around ₹60-65,000 which is a budget price range for gaming laptops. So yeah, GTX 16-series offers a lot of flexibility in terms of what you can choose based on the price that matches your budget.
2. Plenty of Power without any Frills
Then there's the simple fact that GTX 16-series cards are solid performers. Most often we think about the flagship and forget the rest. Case in point: RTX GPUs. But the 16-series graphics cards have plenty of power for handling all your AAA titles with ease. Sure you won't get 4K gaming, or crazy high frame rates with some games, but you'll get a really good price-to-performance ratio with the GTX 16-series of GPUs.
3. Thinner, More Portable Designs
Even though the GTX 16-series cards are pretty powerful, they themselves are not as power hungry as their ray-tracing touting brethren. That means there's usually not as much heat being produced with these graphics cards, and at the end of the day, that means you get designs that are thinner and lighter, a lot more portable than most RTX-packing laptops, and usually offering better battery life as well.
GTX 16-Series Laptops from MSI
After reading all of that, if you're thinking of taking the plunge and buying a GTX 16-series laptop for your gaming needs, you should definitely take a look at MSI's offerings. MSI is a pretty good brand for gaming and productivity laptops. It offers laptops in a variety of choices, and specialises in high-end gaming laptops. Plus it brings features like the Nahimic sound, and really nice cooling solutions so the user experience is quite nice as well.
MSI has quite the selection of gaming laptops to choose from. We're mentioning the best ones right here for you to take a look and make up your mind.
1. GF65 Thin 9SD
The GF65 Thin 9SD is one of the best MSI laptops that packs in 16-series graphics. This stealthy looking laptop brings together almost all the benefits we mentioned above. It has a thin design (hence the name) and is also quite portable at just around 1.86kg. That's not heavy as far as gaming laptops are concerned.
With a 9th-gen Core i7, 16GB RAM, and the 1660Ti GPU, this laptop should handle your favorite games quite well.
The GF65 Thin 9SD is available on Flipkart for ₹1,04,990. You can also avail up to 35% discounts on MSI's GF-series laptops during the Diwali sale.
2. GF75 Thin 9SCSR
On the other hand, if you want a laptop that can play all your favourite AAA titles without any hassle, but you also don't want to go overboard with your budget, the GF75 Thin 9SCSR might be a good pick for you.
It offers pretty solid specs, including a 9th-gen Core i7 processor, 16GB RAM, and the GTX 1650Ti for graphics. That's the main sacrifice you'll be making with this laptop, getting a slightly less powerful GPU as compared to the GTX 1660Ti in the option mentioned above.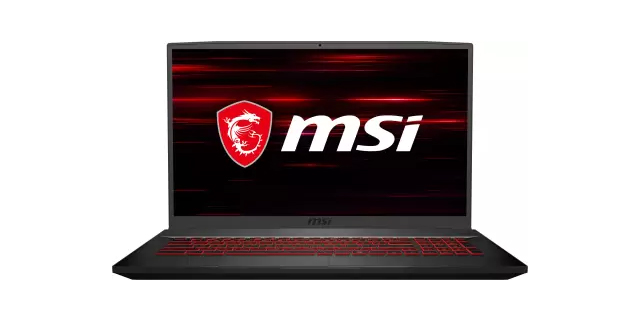 However, like I said, this laptop should still be able to comfortably handle AAA games, although you may need to settle for slightly lower frame rates or graphical fidelity here.
The GF75 Thin 9SCSR is available on Flipkart for ₹90,990.
3. GF63 Thin 9SCXR
For anyone who wants a laptop that fits in a tight budget but still offers plenty of power for gaming and everything else, the GF63 Thin is a good option. It comes in at under ₹65,000 which is a good price for a gaming a laptop, and it brings decent specs as well.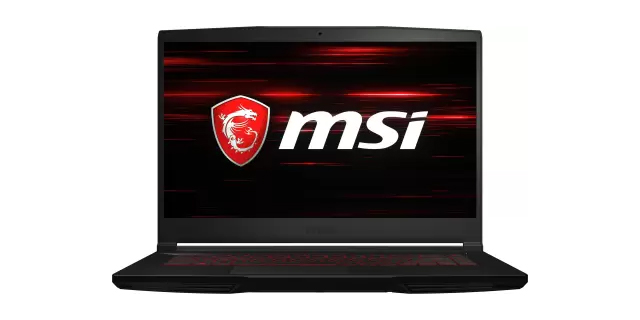 The GTX 1650 GPU in this laptop should offer plenty of power for gaming, but you will be sacrificing quite a bit on graphics quality, especially with the latest AAA titles. Still, it can handle those games at least, and at this price this is a good deal.
The GF63 Thin 9SCXR is available on Flipkart for ₹64,990.
4. MSI Prestige 15
If you're a creator, and you want a thin and lightweight laptop that can handle your graphically heavy applications pretty easily, the MSI Prestige 15 is one you should check out.
The laptop offers a 15.6-inch 4K display which is something you probably want as a creator. It's powered by the 10th-gen Intel Core i7-10710U processor. Paired with that is 16GB RAM and a 1TB SSD. So you get plenty of fast storage for your projects.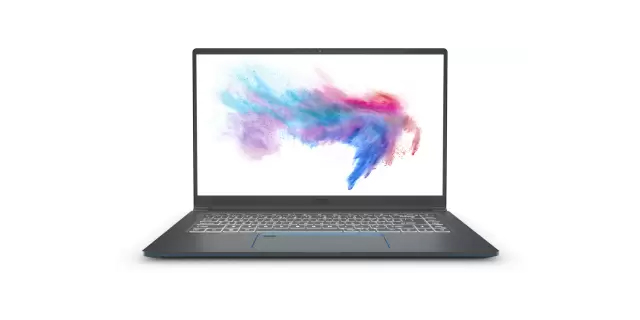 There's also a GTX 1650 Max-Q GPU under the hood which should be able to handle all your graphically heavy apps as well. With all of that, the laptop still weighs only 1.6kg which is really lightweight.
The MSI Prestige 15 is priced at ₹1,36,590 and is available on Flipkart
Get a GTX16-Series Laptop from MSI for AAA Gaming or Creativity
So as you can see there are a lot of reasons you may want to opt to buy a gaming laptop with a GTX 16-series GPUs. These laptops offer a good price to performance ratio, they can handle most games with ease, and you can get them at a wide array of prices, which is also really good. Plus, MSI's GTX 16-series touting laptops are on sale as well, where you can get up to 35% off on them so it's a nice time to buy yourself a new gaming laptop.
---
Recommend