LeEco has been keeping a rather low profile lately, likely due to some suggested financial trouble. However, despite the lack of any official news from the Chinese manufacturer, its activities have been the subject of a few leaks, mostly dealing with upcoming new dual-camera models. Well, the silence is now officially broken with today's unveiling of the LeEco Le Pro3 Elite.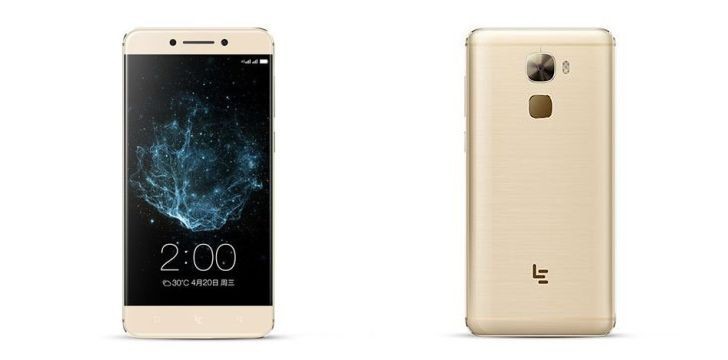 Like the name suggests, the new offer is a variant of last year's Le Pro3. However, the "Elite" title is a little confusing, since there is nothing really better about the new phone. Quite the opposite. The Snapdragon 821 from the original has been swapped for a Snapdragon 820 and NFC is now absent from the feature list.
The rest of the specs appear unchanged and include a 5.5-inch 1080p LCD panel, 16MP f/2.0 main camera and a 4GB RAM/32GB storage setup. On the plus side, you are getting a fairly large 4070 mAh battery and 3 months of free subscription to LeEco's streaming service with the phone.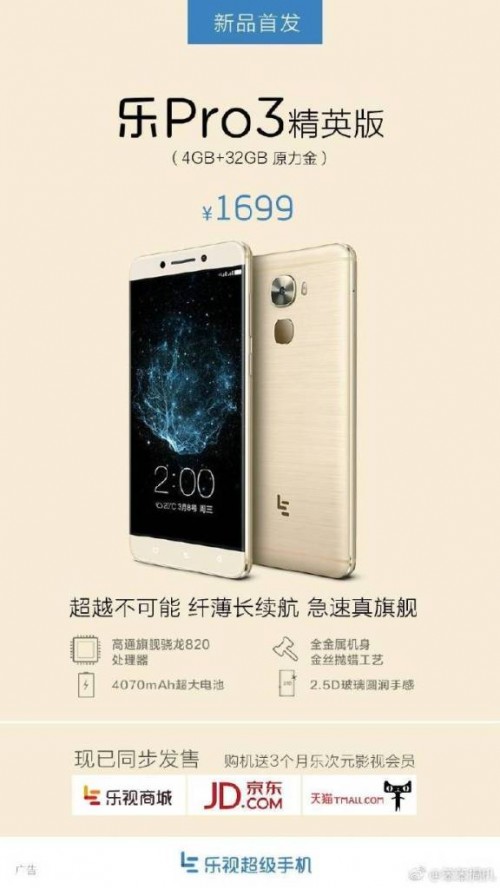 The Le Pro3 Elite is already available at lemall.com with a price tag of CNY 1699 or just around $245. It appears the chipset downgrade and lack of NFC have actually helped shave off a good $30 from the original Le Pro3, which is currently priced at CNY 1899. That is a pretty decent margin in this price range, so we can't really complain. Perhaps just use a "Lite" moniker next time around to avoid unnecessary confusion.