Before today, there was never really any convincing leak that pointed to the possibility of Samsung releasing a Coral Blue Galaxy S8 (and/or S8+). There were a couple of leaks that suggested this, but given that the front bezels of those leaks were actually colored, it leads us to believe they may have been fakes, as @evleaks' leaked press renders show black bezels for at least three different colors: Black Sky, Orchid Grey, and Arctic Silver.
A new leak shows us a press render that looks quite like the others, except, upon closer inspection, you'll notice the border of the device is blue, and it looks to be the same coral blue that we first saw on the Samsung Galaxy Note7 first, that is until Samsung decided to make the Galaxy S7 edge with the same color scheme.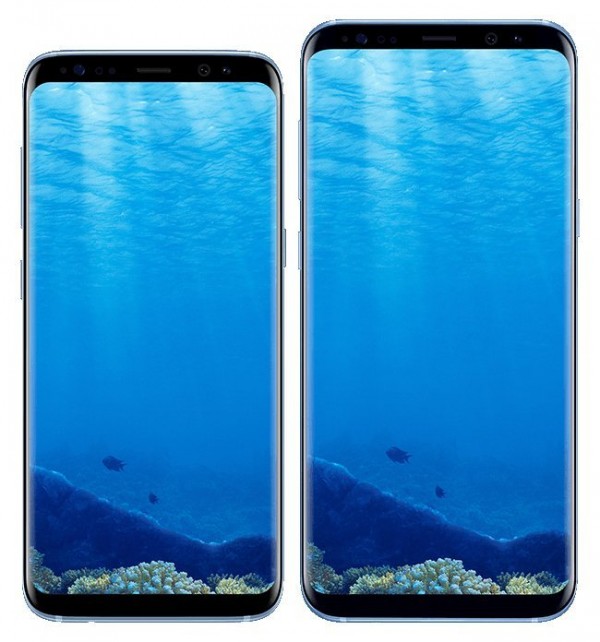 Alleged renders of the Galaxy S8 and S8+ in Coral Blue
If you need any more convincing, the wallpaper of the render is an underwater scene featuring a coral reef! Besides, Samsung would be giving up on a huge opportunity if it didn't release a coral blue version of the S8. Not with all the praise the Galaxy Note7 got with the fresh new paint job.
There's always the possibility that this leak is a fake, so don't take our word for it. The only way to find out for sure is to wait for Samsung's event this upcoming Wednesday. We'll tell you how you can tune into the live stream once the date comes closer, so stay tuned for that.