Sony is having a press-conference on September 2 in Berlin at a pre-IFA event. It's expected to announce the Xperia Z5 and Xperia Z5 Compact, but there might be other devices in store.
Just recently we saw a promotional photo for the Xperia Z5 Compact, while Sony began teasing some advanced focusing features for the Xperia Z5. And yesterday @evleaks shared some interesting intel on the upcoming Xperia Z5 lineup, which is also rumored to include a third member – the Xperia Z5 Premium or Xperia Z5+.
This new Premium/Plus member is rumored to pack a 5.5″ 4K display. You read it right, it's not a Quad HD a.k.a. 1440p display as seen on the LG G4/Galaxy Note5, but a full-blown 4K a.k.a. 2160p screen. This sounds more like a fan wish, but we won't dismiss it just yet.
Today we can show you some live photos of the alleged Sony Xperia Z5 Premium (or Plus). There's no way to guarantee their authenticity, but the device pictured certainly carries the company's design language, adding a unique twist with its metal back.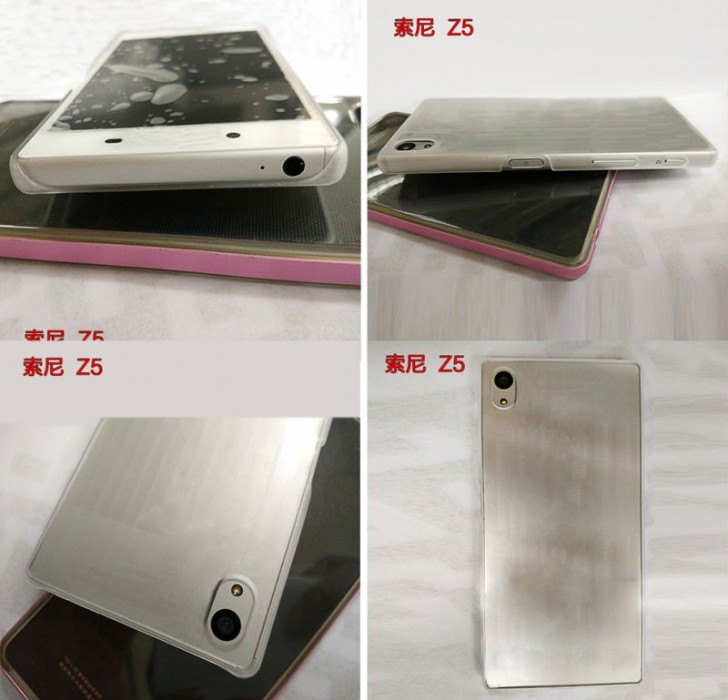 All three Xperia Z5 phones are expected to introduce a new 23MP camera with 1/2.2″ sensor, f/1.8 aperture, improved autofocus and optical image stabilization. They are also expected to pack fingerprint sensors.